Jewels of the Season
At the San Diego Model Railroad Museum from December 1- January 4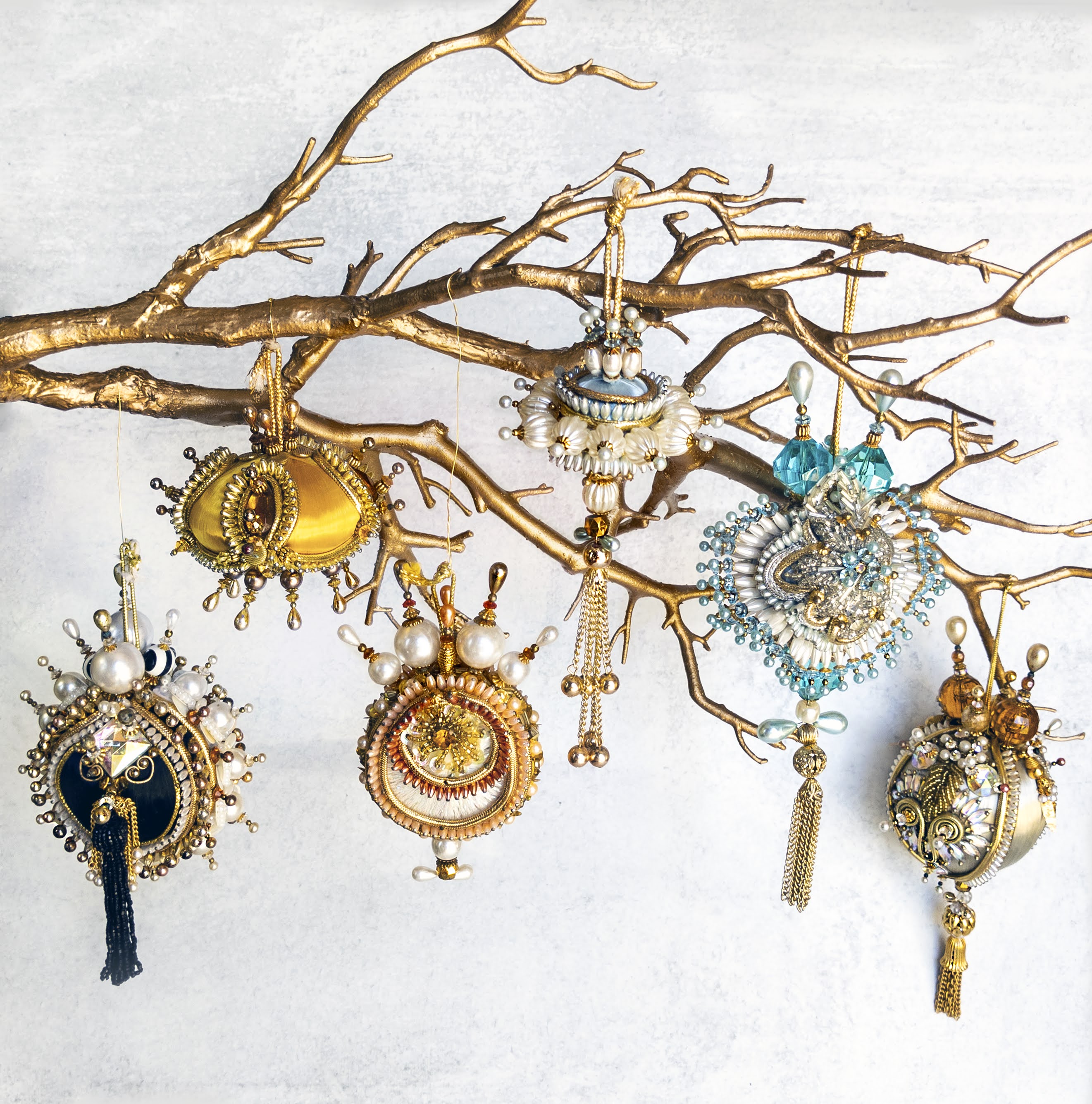 Click here to read the news release for the Jewels of the Season. The Timken Museum of Art's 'Jewels of the Season' tradition continues—but at a different location this year.  While the Timken is closed for visitor improvements, the Jewels of the Season will be on display at the San Diego Model Railroad Museum, December 1-January 4.  
Due to the state-wide mandated lockdown, the San Diego Model Railroad Museum is closed. 
On View November 22-December 31, 2019 

The Famous Timken Jewels of the Season will once again adorn the museum's rotunda. This famous holiday installation was launched in 2016 in partnership with the San Diego State University School of Theatre, Television and Film, and MSI Production Services Inc. This custom multimedia holiday installation will showcase the exquisite ornaments designed by San Diego artists Florence Hord and Elizabeth Schlappi. Model trains from San Diego Model Railroad Museum will travel throughout the lobby and heighten the festive atmosphere. 
Each ornament features semi-precious gems, sequins, stones, and filigree collected around the world by the two artists. Often compared to Faberge eggs, the elaborate designs and patterns require the artists to work anywhere from two days to two weeks to create one single ornament. This holiday show that became a staple of the San Diego holiday traditions highlights decades of craftsmanship - with a contemporary twist.