Education Outreach Programs at the Timken Museum of Art 
Juvenile Hall - Creative Choices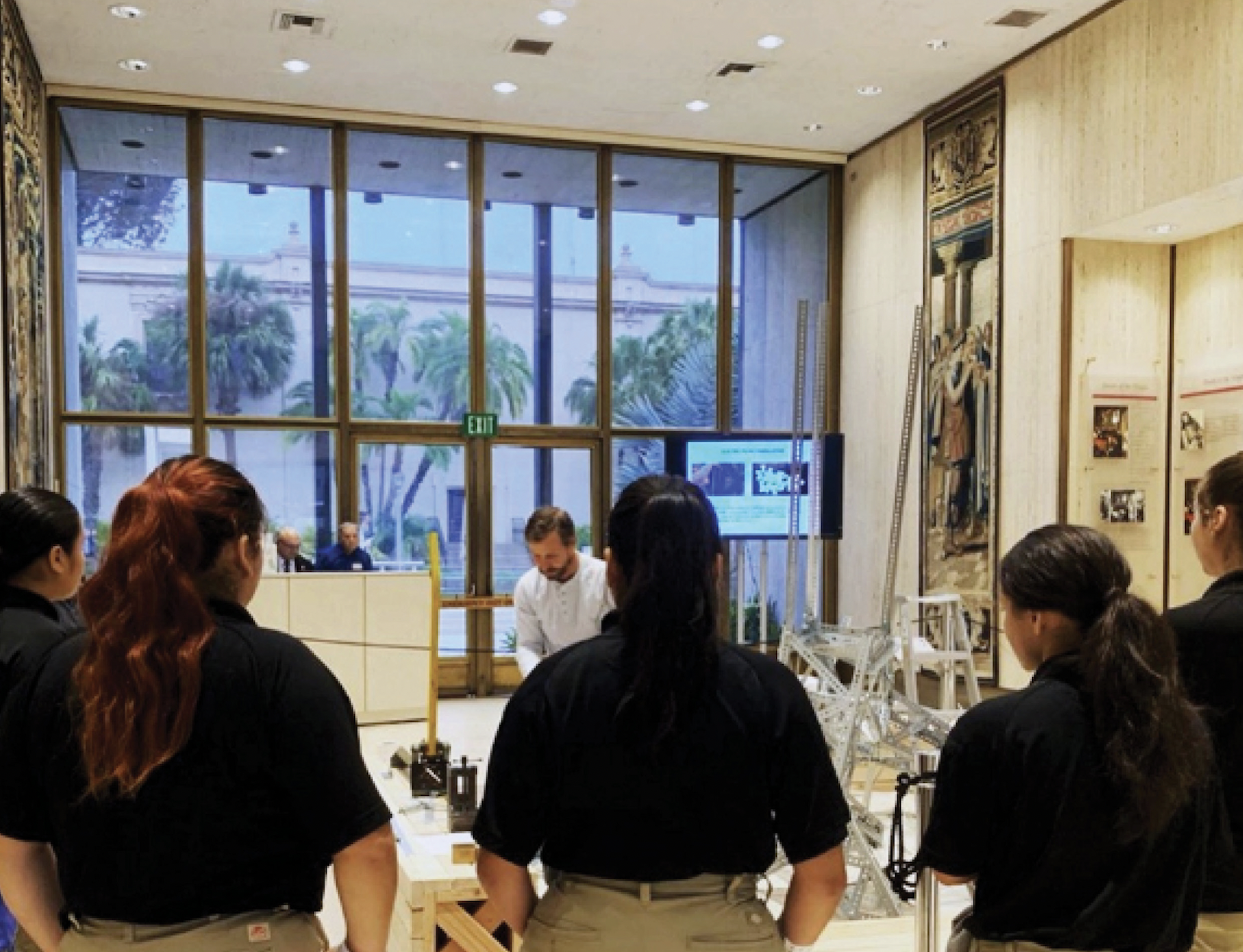 This free outreach program provides two-hour weekly art classes for boys and girls incarcerated in Juvenile Hall. At the beginning of each class, students explore works in the Timken collection and participate in a facilitated, inquiry-based discussion that stimulates questions about artists' choices and creative processes. Students are encouraged to draw connections between art and their own lives and apply concepts learned in the classroom in a new context. After the discussion, the teaching artist demonstrates the art-making process of each lesson. Students learn about composition, color theory, line, value, and proportion. At the end of each class, students share their finished artworks with the class. Through art, students have the opportunity to communicate their thoughts, ideas, and feelings. Approximately 1000 students and 5 teachers participate in this experience annually. Click here to donate to this program. 
Creative Engagement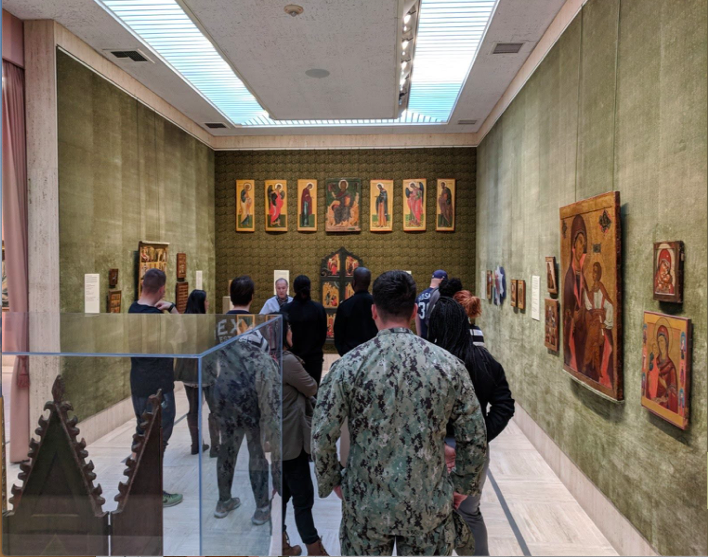 A comprehensive art expression program for veterans who are receiving treatment for physical or mental injuries at the VA San Diego Healthcare System. This free program provides participants with the opportunity to engage with art as a creative outlet for expression. The program includes art instruction, private gallery tours and the opportunity to publicly exhibit artwork. The 90-minute art class takes place every week and serves hundreds annually. Pre-and post evaluations show that participants usually see a decrease of pain and anxiety. Click here to donate to this program. 
Docent Program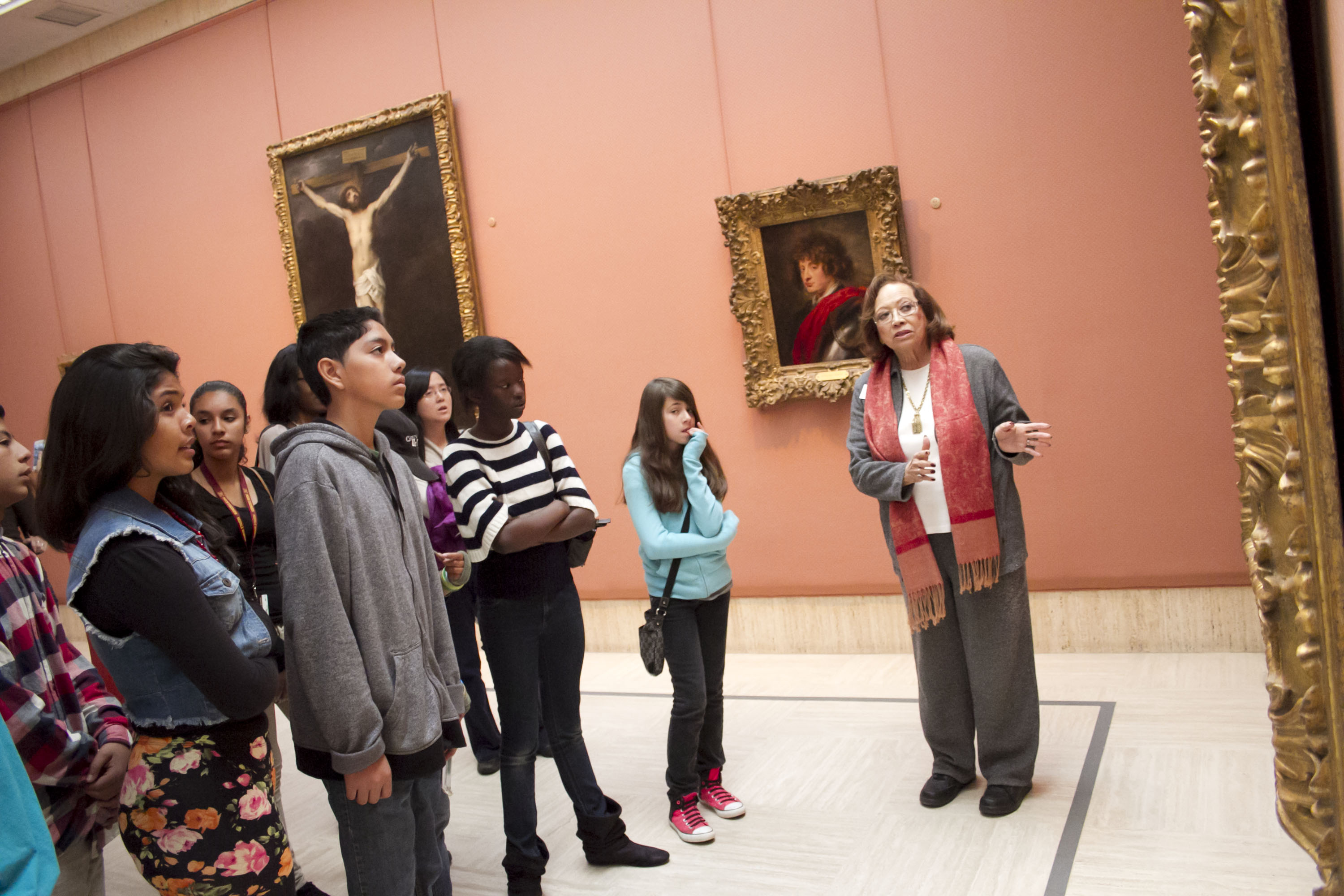 Docents are an integral part of the Timken; they give gallery tours, answer visitor questions and help with special events and programs. The Docent Program is open to individuals over 18 years who can complete the mandatory 15-month training and commit to a minimum of four hours of service per month. Docent training sessions and ongoing education programs (lectures, exhibition walkthroughs, and workshops) focus on museum history, the collection, special exhibitions, touring techniques, and public speaking. Click here to donate to this program. 


ARTSREACH Program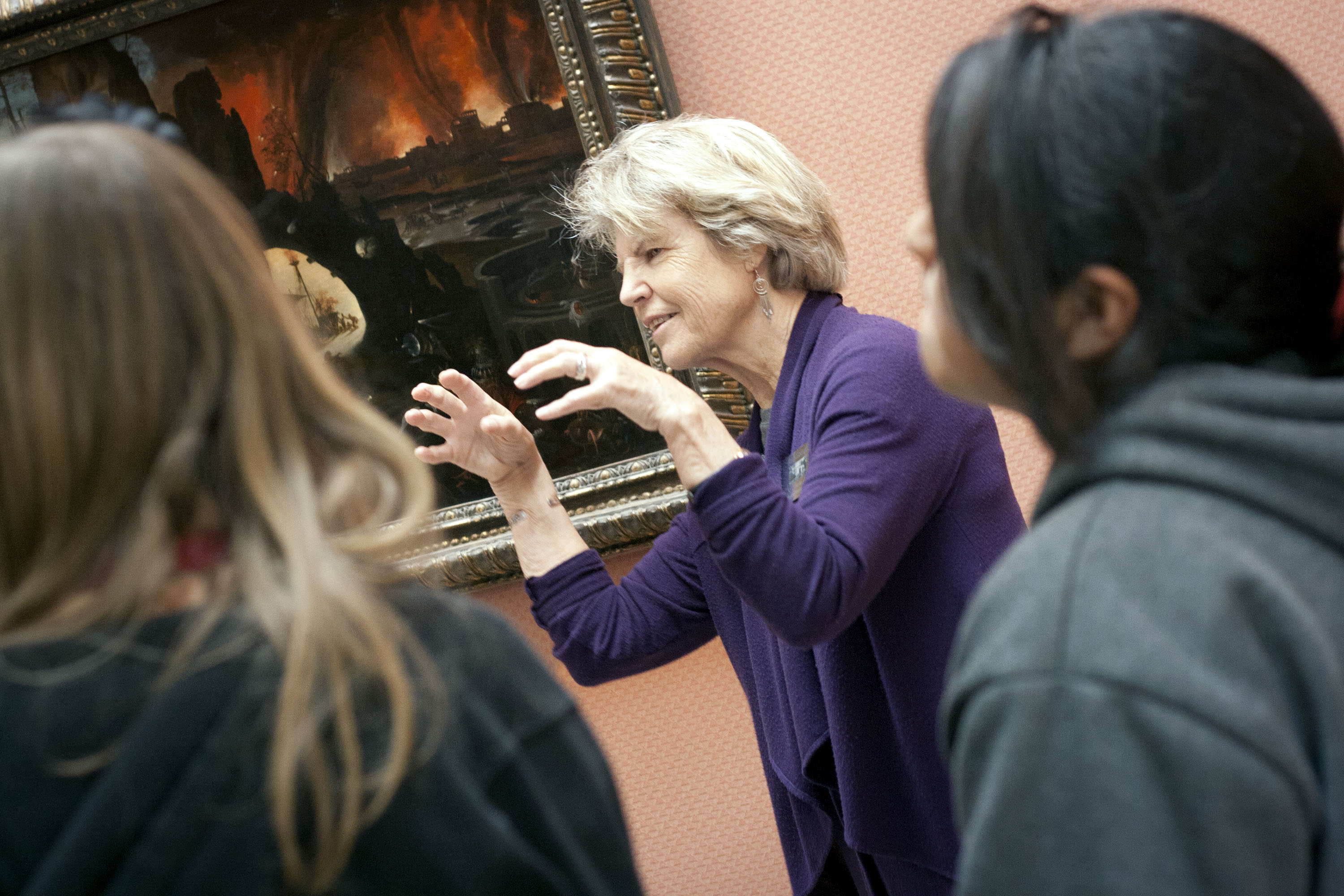 One program we are especially proud to share is ARTSReach, an initiative designed to help those in their later years who live in assisted living facilities around the country. Participants are able to learn more about both the museum collection and important art movements and stylest through guided tours and interactive discussions.  Both educational and fun, ARTSReach is one of our many programs that assist the local community.  Click here to donate to this program. 


Memories at the Museum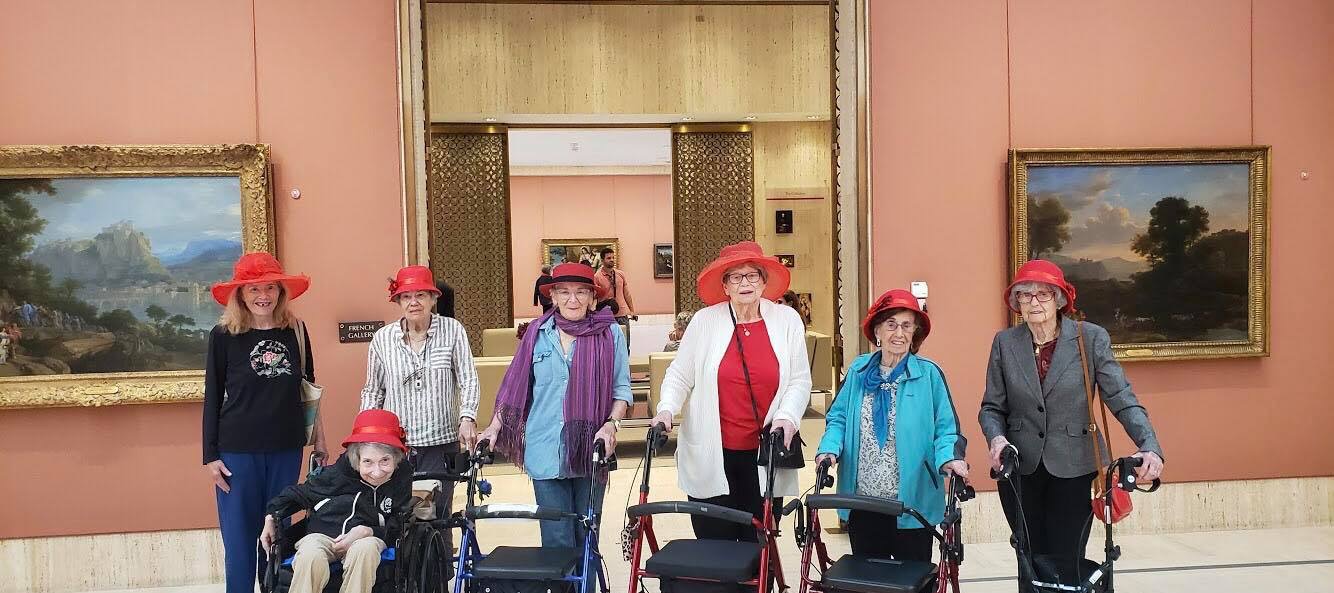 One of our many programs that aims to assist those in their later years, Memories at the Museum takes place in collaboration with the Shiley-Marcos Alzheimer's Disease Research Center at UCSD and four other museums. The program is designed for those who have been diagnosed with mild-to-moderate Alzheimer's and an accompanying family member or friend.   The program aims to engage participants in discussions about art to stimulate visual and verbal abilities, as well as spark memory.  Click here to donate to this program. 


School Visits 

Approximately 6,000 of our visitors yearly are K-12 students who enjoy special tours on their field trips to the Timken.  Classes from Title 1 schools in underserved areas receive free transportation and account for more than half of our school visitors.  The Timken's education team designs inquiry-based museum tours and provides teachers with free online resources to use in their classrooms before visits so the children can learn more about our collection and exhibitions.  Click here to donate to this program. 
Outreach Espanol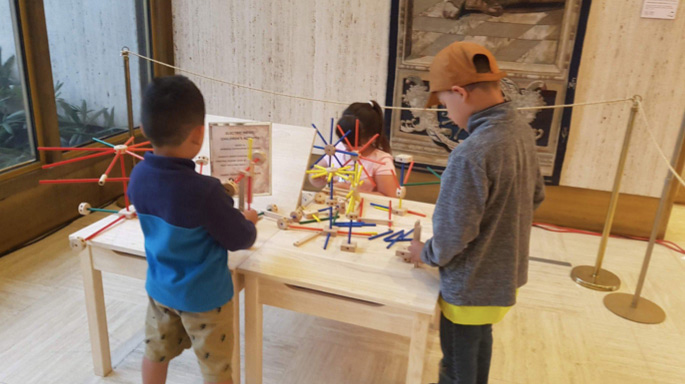 One of the Timken Museum's programs since 1996, Outreach Español is a bilingual school outreach program offered in partnership with the Municipal Institute for Art and Culture in Tijuana and the Cultural Institute of Baja California (ICBC).  The program is designed to provide students from Baja California with an opportunity to learn about the Timken's art collection and engage them in meaningful activities in the galleries. Outreach Español provides transportation to and from Balboa Park, as well as Spanish-language docent-guided tours at the Timken and the other museums involved within the program. Click here to donate to this program. 
Open House for Educators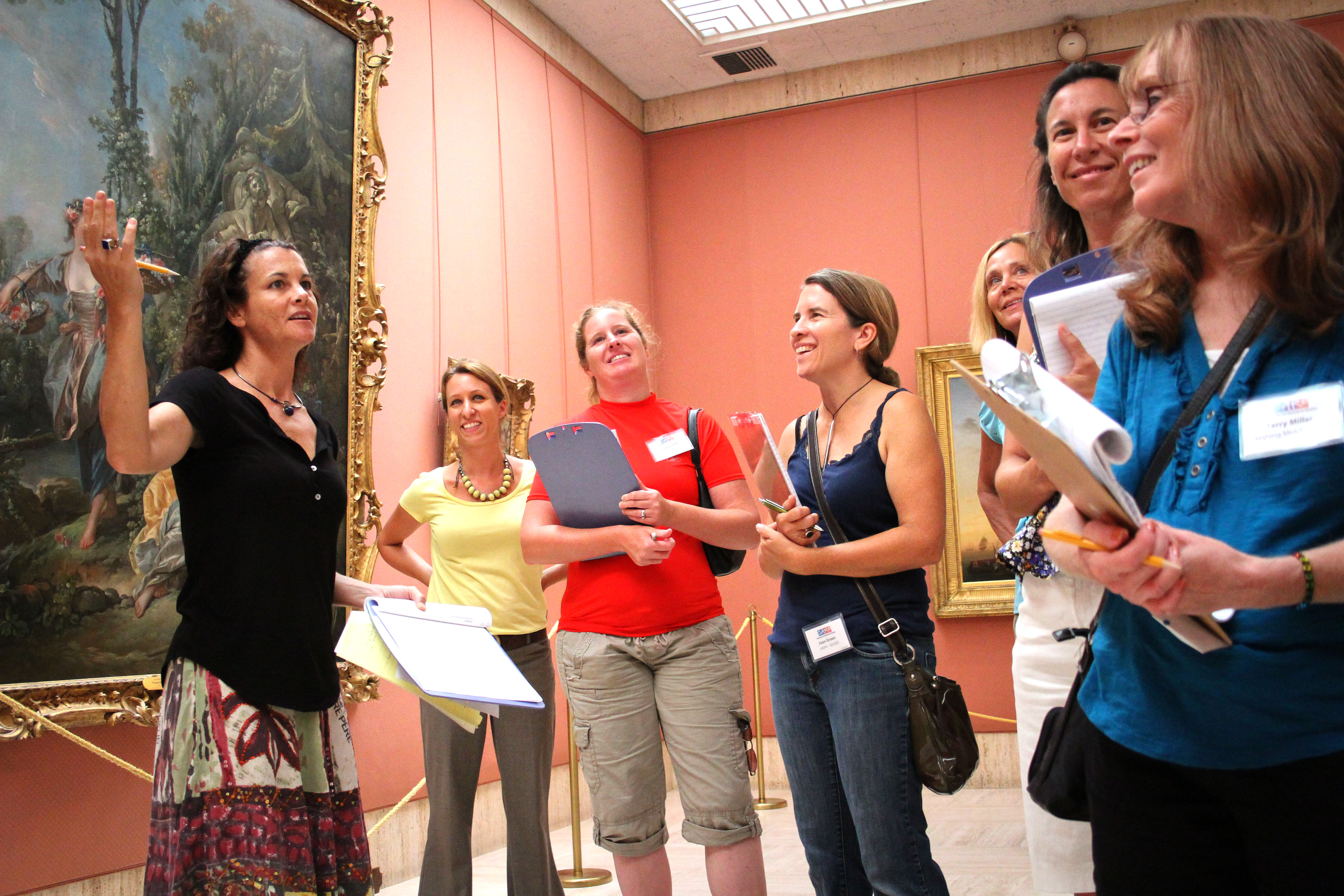 The Timken strongly believes that every student should have access to art education.  This is why the museum offers free Open Houses for K-12 educators that allow participants to strengthen their knowledge of art history and learn how to integrate visual arts into the classroom through lectures, special exhibitions, and hands-on learning experiences.  Click here to donate to this program. 
 ARTS on Tour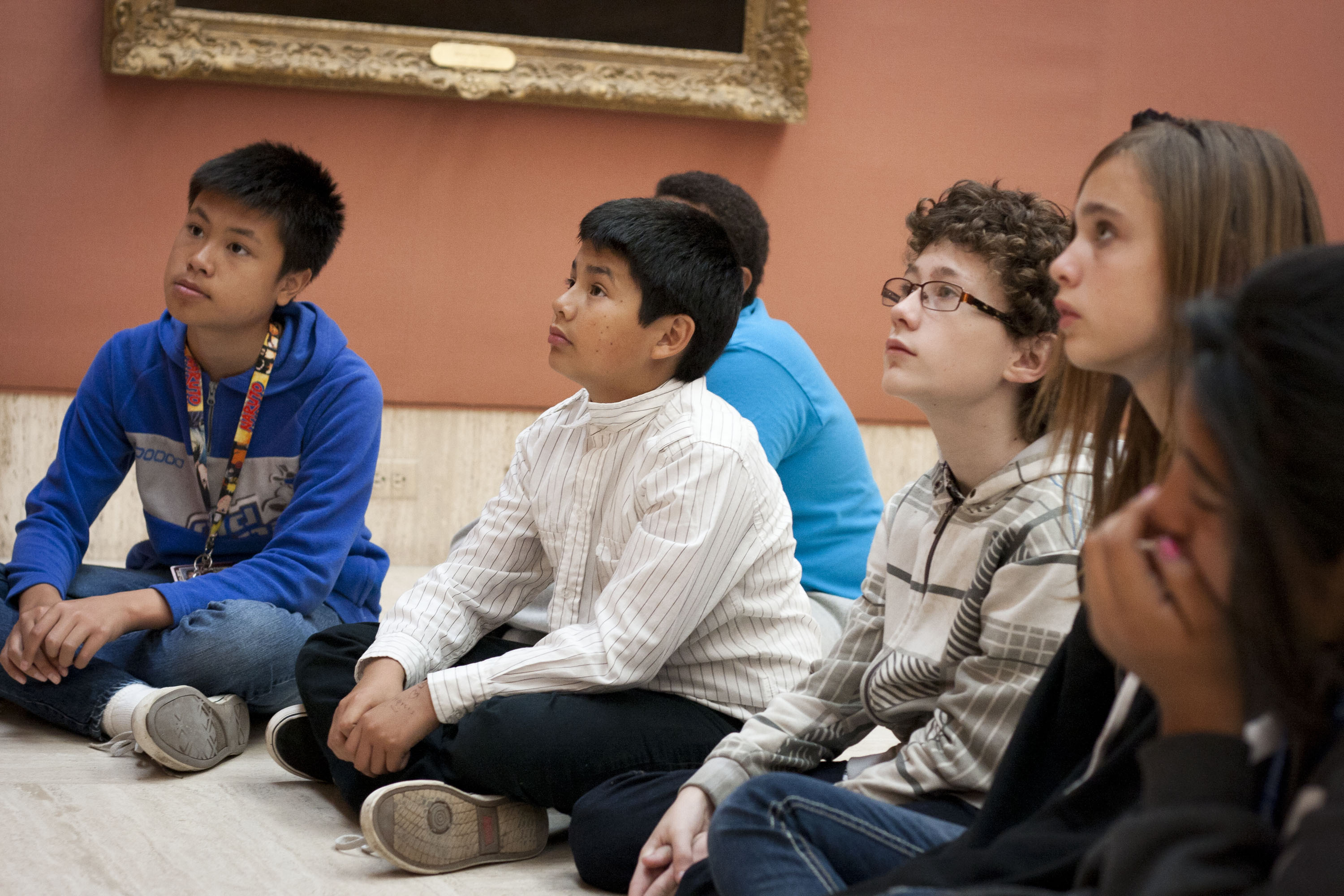 This school outreach program seeks to integrate the arts into K-12 grade classrooms in predominantly low-income communities in San Diego. The program includes a 90-minute art class facilitated by the Timken's teaching artist who models for the teacher how the arts can be integrated into their curriculum. The teacher will be provided with a copy of the modeled lesson plan - which is grade-specific and aligned with the Common Core Standards - in the hopes that the teacher will feel confident to teach the lesson in future classes. Each lesson plan highlights one artwork from the Timken collection and includes an image of the focus artwork, specific information about the artist, and the content of the artwork. In addition, each lesson plan outlines grade-specific curriculum connections, the lesson's objective, Common Core Standards met, vocabulary (terms used within each lesson), and a step-by-step process that outlines lesson plan activities. Following the art class, participating teachers and their students will have the opportunity to go on a free field trip to the Timken to tour the museum with a docent. Click here to donate to this program. 
Funding provided by the special interest license plate featuring the image of Snoopy, with permission and support from Peanuts Worldwide (Section 5169 of the Vehicle Code) for the Museum Grant Program under the California Cultural and Historical Endowment.
To learn more about our Outreach Programs contact our Director of Education, Kristina Rosenberg at Krosenberg@timkenmuseum.org