𝗣𝗮𝗶𝗻𝘁𝗲𝗿𝘀' 𝗣𝗮𝗹𝗲𝘁𝘁𝗲𝘀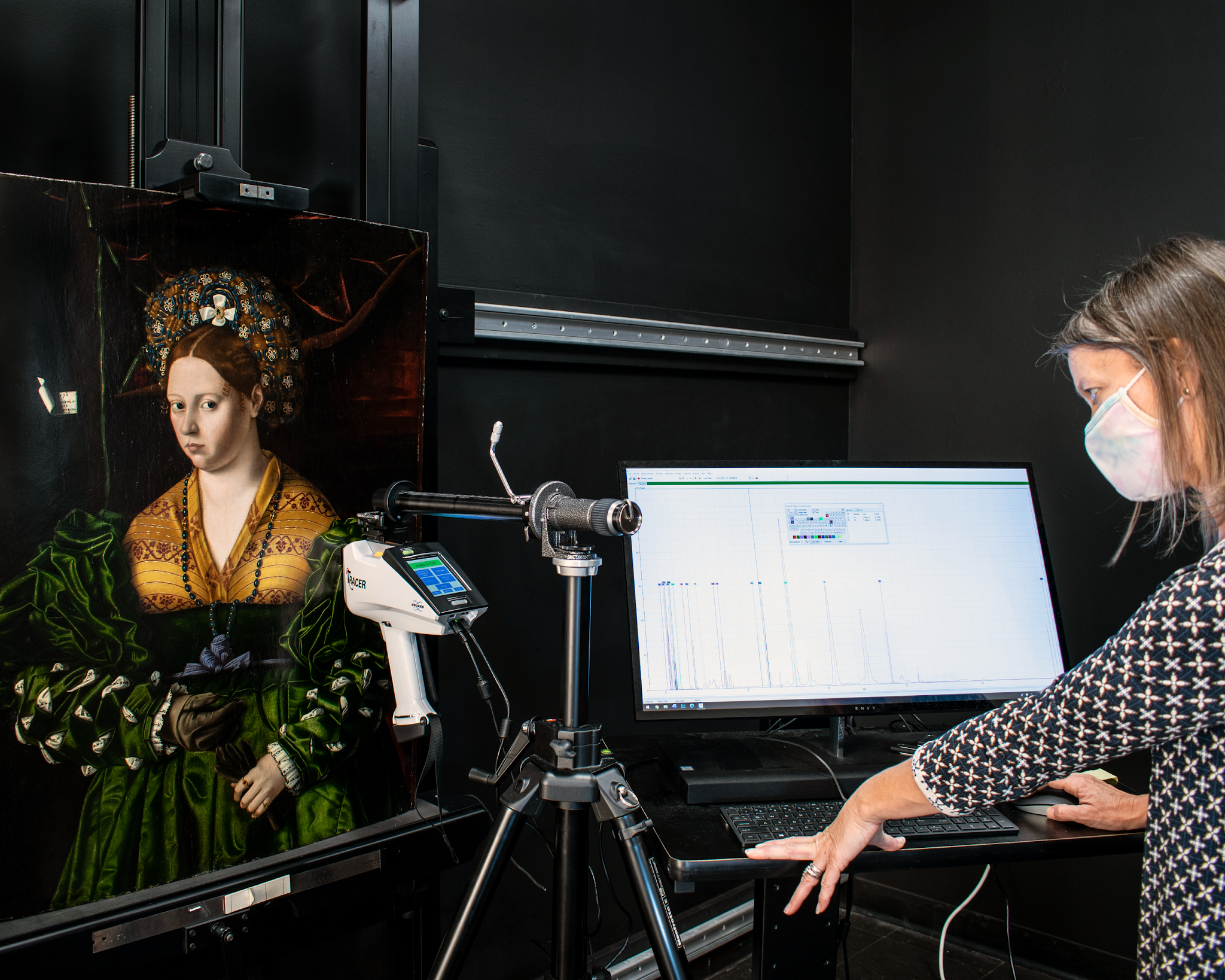 At the heart of every drop of paint is a pigment. Join us in uncovering the rich history of pigments inside your favorite Timken paintings. In partnership with BACC (Balboa Art Conservation Center), we're excited to announce this new series:
"Painters' Palettes" where we'll dive deep into the world of color used by the old masters, one color at a time.

BACC has made detailed scientific examinations of our collection using an X-ray Fluorescence (XRF) Spectroscopy. This analytical investigation helps conservators determine the elemental composition of many materials and reveals clues about the artist and painting. These clues help us answer questions about the artist's process, where they sourced their materials, and even when an artist was active.

We'll be sharing these colorful insights of our collection with you each month as this series' deep dive into pigments unfolds. Want to learn more about the scientific methods and technology that BACC uses to conduct their examinations? Visit BACC
𝗘𝗽𝗶𝘀𝗼𝗱𝗲 𝟭 - 𝗣𝗮𝗶𝗻𝘁𝗲𝗿𝘀' 𝗣𝗮𝗹𝗲𝘁𝘁𝗲𝘀: 𝙍𝙪𝙗𝙚𝙣𝙨'𝙨 𝙑𝙞𝙫𝙞𝙙 𝙑𝙚𝙧𝙢𝙞𝙡𝙞𝙤𝙣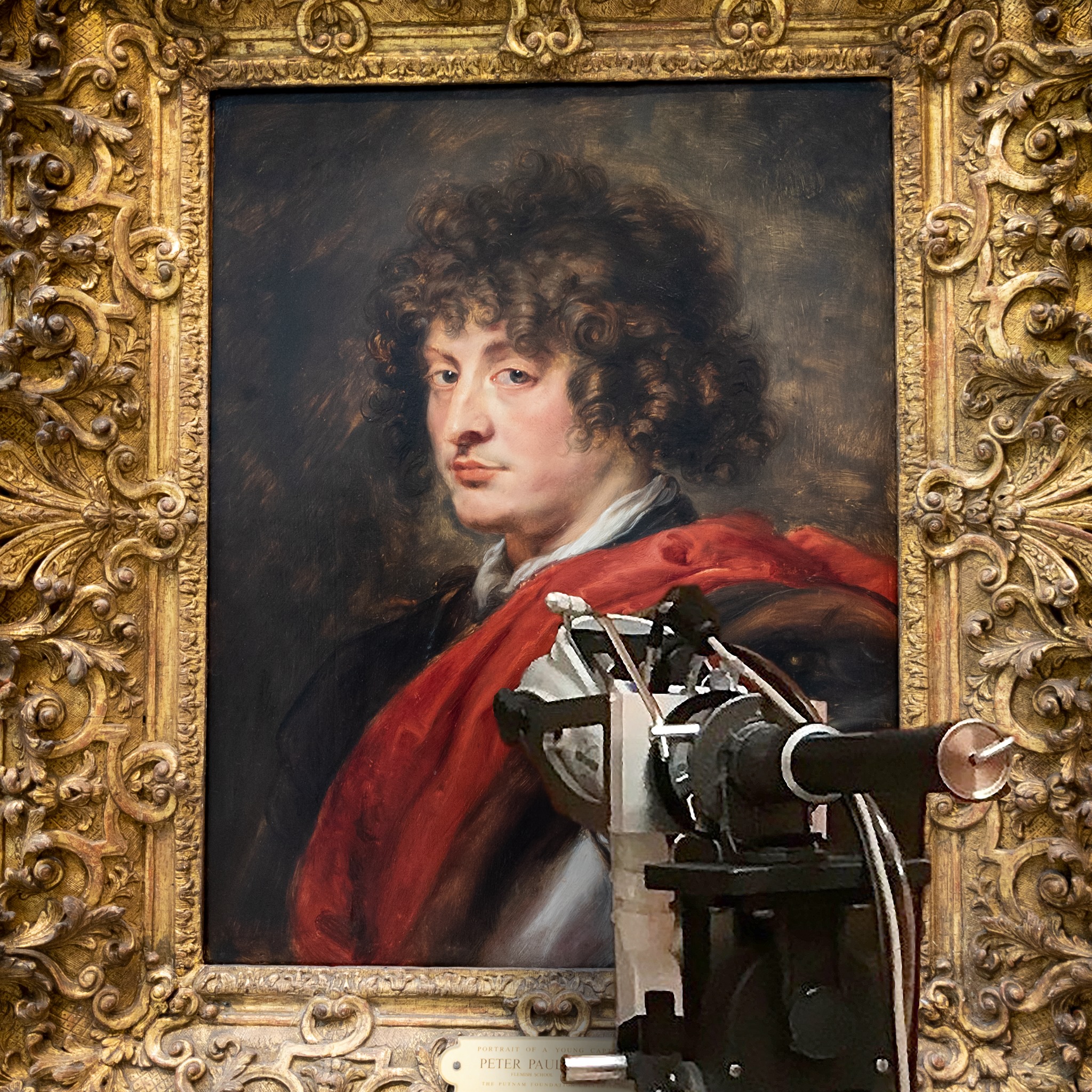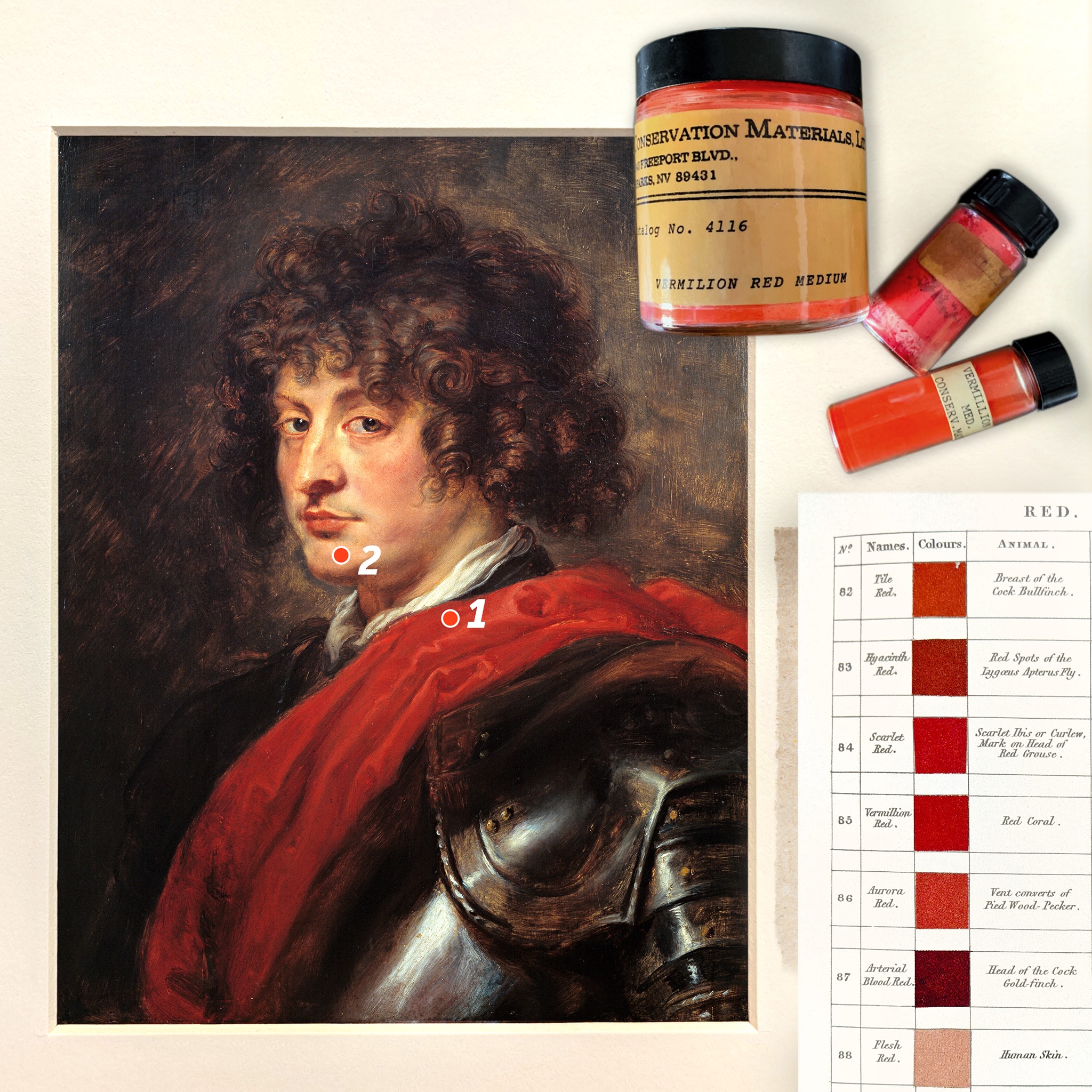 March 21, 2021 - Today (which, incidentally, is also International Color Day), we're taking you on the first leg of our colorful "Painter's Palettes" journey with the Balboa Art Conservation Center (BACC).
At the heart of this episode is the oil painting from our Dutch/Flemish Gallery by Peter Paul Rubens, "Portrait of a Young Man in Armor" (ca. 1620). This superb study by Rubens shows a bust-length picture of a handsome, curly-haired young man in contemporary armor, with a fiery red sash or scarf thrown over his shoulder.
BACC examined this painting using X-ray Fluorescence (XRF) Spectroscopy to uncover the pigments that make-up this painting. A key pigment found was vermilion.
Vermillion is an alluring orangish-red pigment with excellent opacity and permanence. It was used as the principal red in paintings, from antiquity to now. At the time, 17th-century artists could source their vermillion either naturally from the mineral cinnabar, or synthetically, using a handful of manufacturing methods. In any case, vermilion was the "king of reds".
17th-century art historian Karel van Mander writes on the use of vermillion in painting lifelike figures:
"Let not your flesh colour freeze; let it not be too cold or purple, for carnation which approaches the whiteness of linen cannot bloom with the signs of life. But vermilion makes it glow with a more fleshy hue. Endeavour to produce this warmth. … spare not yellow ochre with your vermilion." (translated and quoted in "Materials for a History of Oil Painting", by Charles Eastlake p.449)
With BACC's analysis, we can see the truth behind Karel van Manders's words. Of the points tested by BACC were the vibrant scarf(1) and the Young Man's face(2). Rubens's vermillion was found in the stunning scarf, as well as in the warmth behind the subject's ruddy cheeks.
What makes these findings so spectacular is the way this palette places Rubens and this portrait well within the 17th-century art historical discourse. If you'd like to learn how the XRF process works or about the ways vermillion could be synthesized, head over to
Balboa Art Conservation Center to see their take on "Rubens's Vivid Vermilion".