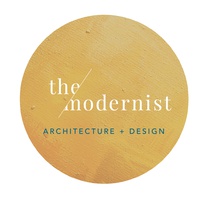 April 13, 2020 - 10:00 AM
Guest Lecture
"Irving J. Gill, H. H. Timken and the Birth of Modern Architecture"
Speaker: James B. Guthrie, President and Founder, Irving Gill Foundation

Did the architecture of the Modern movement first appear in Europe in the mid-1920s, as Euro-centric historians tell us? No, it was actually Irving J. Gill who designed and built the first structures that utilized the architectural vocabulary we now know as "Modern". His first Modern house was the Allen House in Bonita, California, 1907. From that start, Gill would go on to develop and refine his new vocabulary. By 1910, he had refined it to the point that he attracted the interest of progressive clients and the professional press. One of the most important homes he built in this period was the San Diego home for H. H. Timken, 1911. Gill's work was then seen by a progressive group of young European architects who adopted Gill's new architectural language. They would then become famous for their mid-century designs. This lecture will examine the roots of Modernism in architecture as it began in San Diego at the beginning of the twentieth century.

James B. Guthrie is an Irving J. Gill historian and the president and founder of the Irving J. Gill Foundation. An author and lecturer on the origins of modern architecture, he has curated the exhibition Irving J. Gill: New Architecture for a Great Country which took place at the San Diego History Center in 2016. He has also been the chief coordinator of multi-site exhibitions and events by thirteen southern California cultural organizations on Irving J. Gill in 2016. Guthrie holds a Master of Architecture in Urban Design from the University of Illinois and is a licensed architect.
Call Alexandra Riley for tickets 619-550-5955. If you are a member email Tori Weller at vweller@timkenmusuem.org to sign up for FREE. 
Photo Credit: National Inventors Hall of Fame