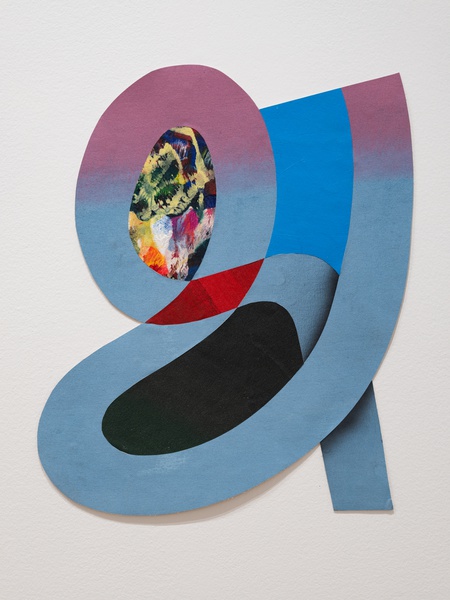 Timken Museum of Art Presents P&!NTING by Artist-in-Residence Matt Rich for its 2023 Summer Installation
Artist-in-Residence: June 28 - July 9, 2023
'P&!NTING' on View: July 19 - September 10, 2023
Multi-disciplinary artist, Matt Rich, will create his unique, colorful and 'not-quite-flat' paintings that have been featured in exhibitions throughout the world.
Visitors to the Timken Museum of Art in San Diego's Balboa Park will have the opportunity for a unique artistic experience as multi-disciplinary, artist-in-residence Matt Rich brings his installation P&!NTING to life. P&!NTING will feature Matt Rich's one-of-a-kind, colorful and "not-quite-flat" artworks that has been featured in exhibitions throughout the world. Rich's residency at the Timken is June 28-July 10. During this time the public will be able to visit the Museum on selected days to meet the artist, watch him work and discuss his art as he is creating it. Rich's P&!NTING installation will then officially open at the Timken on July 19 and run through September 10, 2023.
Rich will create a series of never-before-seen paintings during his residency. His artwork will hang both in the guest exhibition gallery and among the Timken's permanent collection. As a gesture toward the practice of "expanded painting," Rich and Derrick R. Cartwright, PhD, director of curatorial affairs at the Timken, aspire to have this new art exist in dialogue with traditional painting. Rich's work in the exhibition gallery will showcase the artist's ongoing practice of singular abstract paintings that are composed of cut canvas forms.
"I feel very fortunate to have this opportunity to engage with the works at the Timken, and I am grateful for the openness of the Museum's executive director Megan Pogue and the curatorial and operations staff to this type of exploration," stated Rich. "It speaks to their ambition for the Timken collection and the history of the work to exist in a dynamic relationship with contemporary complex art connected to that history."
Contemporary Art and the Masterpieces of Centuries Past
In the French gallery, Rich's trapezoid-shaped paintings will be installed in between paintings by Old Masters: Nicolas de Largillière, Francois Boucher and Claude-Joseph Vernet. Among the Timken's distinguished Italian artists of centuries past, Rich's large-scale painting will cover an entire wall behind works by Luca di Tommè, Niccolò di Buonaccorso, and Giovanni Antonio Boltraffio. While Rich's art will jointly occupy space with the Timken's collection, the distinction in treatment of color, composition and materials will be sharp. Additionally, the interventions will activate spaces not typically occupied by art.
"We are so pleased to welcome Matt Rich for our fourth summer residency at the Timken. This will be an entirely new experience with all new art," stated Megan Pogue, executive director of the Timken. "Our artist-in-residence program is extraordinarily popular with the public allowing our visitors to meet with the contemporary artist as he creates his art and then to experience this striking work on display among the Old Masters throughout the summer."
An Overview of the Matt Rich Experience
Rich's overview of his artmaking is an investment in painting materials, language, and traditions along with the discovery of a new way to communicate. From his starting point as an abstract artist who pushes beyond the typical rectangular stretched canvas, he looks to extend the impact of the art.
His paintings are built piece-by-piece, without additional support structures. They are open to constant editing and represent a collection of surface fragments joined together like an uneven terrain. They have interior borders that create ruptures, bends and creases causing them to undulate along the surface of the wall challenging the viewer's experience of flatness.
In other words, the observer must experience Matt Rich's fascinating and contemporary art among the Timken's esteemed collection for a memorable venture that will last long after the sun has set on summer 2023.
# # #
Timken Museum of Art Presents 'P&!NTING' by Artist-in-Residence Matt Rich
Artist-in-Residence: June 28 - July 9, 2023
Come by and meet the artist.
Site-specific installation 'P&!NTING' on view: July 19 - September 10, 2023
The Timken Museum of Art operates Wednesday - Sunday from 10am to 5pm. Always Free Admission.
Monday, July 17, 2023 | 10:00am to 11:00am
Curator Conversation - Derrick Cartwright in Conversation with Artist Matt Rich
Hosted by Derrick Cartwright, Ph.D. - Timken Director of Curatorial Affairs
Featuring Guest Artist Matt Rich - Contemporary Artist
Join us for a conversation and first look with Timken Director of Curatorial Affairs, Derrick Cartwright, Ph.D., and 2023 Summer Artist-in-Residence, Matt Rich, about the process and behind-the-scenes of P&!NTING.
Tickets: Free for Members/ $15 Non-Members
Learn More: https://www.timkenmuseum.org/calendar/event/curator-conversation-derrick-cartwright-in-conversation-with-artist-matt-rich/
Timken Museum of Art
1500 El Prado - Balboa Park
San Diego, CA 92101
619.239.5548
www.timkenmuseum.org
# # #