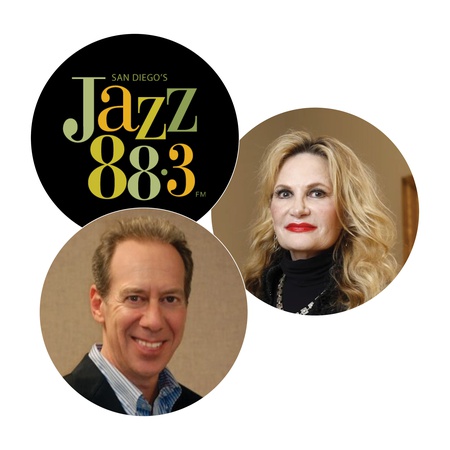 'Inside Art'
Jazz 88.3 / KSDS FM
Guest:
Megan Pogue
Executive Director
Timken Museum of Art - Balboa Park - San Diego
Airs: Sunday, June 5, 9:30am, Pacific Time
Megan Pogue, executive director of the Timken Museum of Art in San Diego, discusses with Jazz 88.3 host,
Dave
Drexler
, the renovation, reimagining and Grand Reopening of the Timken, the 'Jewel Box' of Balboa Park, which takes place on Wednesday, June 8, 10am. In the interview, Megan discusses the Timken's collection of European Old Masters, American art and Russian icons. She talks about the Timken's Rembrandt, which is the only painting by the world-renowned master on display in San Diego and the Museum's two, new acquisitions. Along with the reopening, the Timken is the first museum in the world to install patented, antiviral technology, originally engineered in conjunction with the United States Department of Defense to ensure the health of its visitors. All are welcome at the Timken. Free admission always.
www.timkenmuseum.org