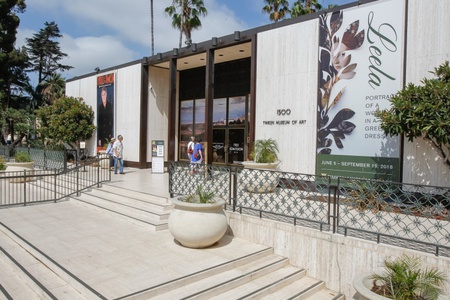 NEWS RELEASE: The Timken Museum of Art Receives a Generous $50,000 Grant from The Conrad Prebys Foundation Toward Their Capital Improvements Project 
The Timken Museum of Art is proud to announce its selection by the Conrad Prebys Foundation for a $50,000 grant award in support of its capital improvement project. The $90 million funding initiative provides San Diego organizations the opportunity to continue innovation while making a positive community impact. The Timken is one of 102 organizations, including 24 Visual and Performing Arts grantees that received funding from The Conrad Prebys Foundation as part of its summer 2021 grant cycle. 
"We take our mission of making fine art accessible to everyone very seriously, particularly on the heels of a pandemic when arts and culture are needed more than ever," states Timken Executive Director, Megan Pogue. "We are honored and grateful to be among the many lucky recipients to be so generously acknowledged by the Conrad Prebys Foundation for our role in the community". 
​​"The summer 2021 grant cycle is a continuation of our namesake's passion and legacy for philanthropic giving and builds upon our inaugural grant cycle earlier this year," said Erin Decker, director of grantmaking for The Conrad Prebys Foundation. "The Conrad Prebys Foundation is thrilled to support these 102 nonprofit organizations that are each working diligently to incite meaningful change throughout San Diego." 

"Conrad found incredible joy in supporting the visual and performing arts during his lifetime and was a fervent patron of all forms of art," said Tony Cortes, board chair of The Conrad Prebys Foundation. "From music and art to theatre and dance, he was moved by the immersive experiences the arts provide and would be delighted to see the impact these grants will have in providing similar inspiration to individuals throughout the San Diego community."
# # #
Click here to read full News Release.