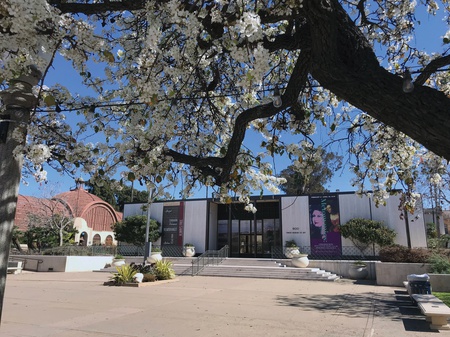 Dear Timken Friends,
As we turn to another season, we would like to take a moment to acknowledge your engagement and support. Our adaptation of existing programs and the creation of new initiatives would not be possible without you. Thank you for bringing us into your homes as we continue with our renovation.
Over the past 16 months, we have engaged a team of architects, HVAC, and construction experts as part of the Museum's renovation. This team has been and continues to be resourceful in adapting to the new normal of construction delays and supply chain issues caused by the pandemic. Our ambitions remain high as ever in honoring the Museum's historic architecture and implementing visitor experience improvements. We are also taking everyone's safety into account with the resurgence of COVID. With upgrades like a new HVAC system that has a 99% capture and kill rate of airborne pathogens, our plan is to make the Timken as safe as possible so you feel comfortable visiting our world-class museum.
We value your continued patience and support through these seasons of challenge and, with excitement, we look forward to welcoming you back to an enhanced Timken in early 2022. In the interim, we hope you continue to connect with us virtually through our many online programs.
- Megan Pogue, Executive Director & Timken Staff