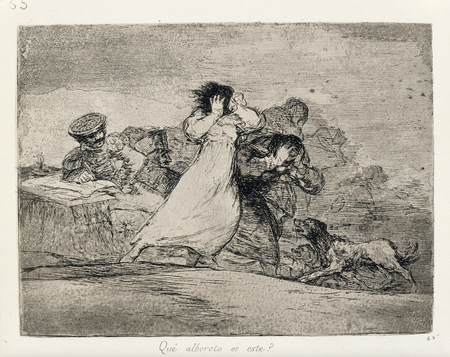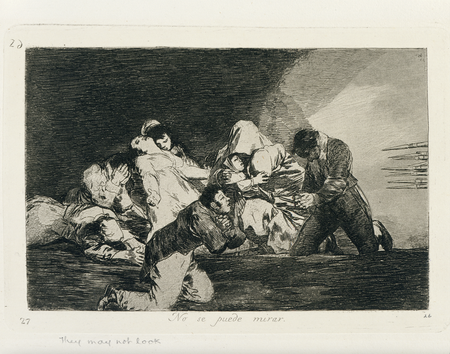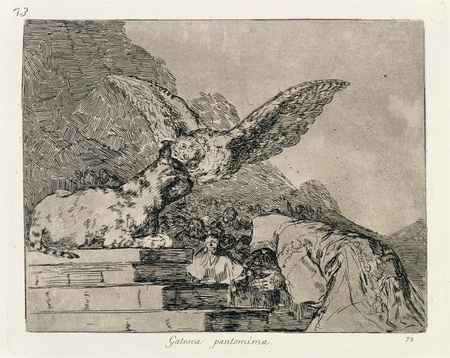 Known as the most powerful artistic statements of the inhumanity of war and rarely seen as a group, Witness to War is a complex exhibition of more than 100 works of art, comprised of etchings and lithographs, cataloguing the brutality and fatal consequences of war in a stark, confrontational and unflinching manner.
Searing images of war from the 17th century to the 20th century, Witness to War documents atrocities from the Thirty Years War, the Napoleonic War to the First World War.
Included in the exhibition - a series of 18 etchings by French artist Jacques Callot The Miseries of War, Francisco de Goya's series of 80 prints entitled The Disasters of War and The Tragedies of War a series of lithographs graphically depicting the atrocities of the invasion of Belgium in WWI by George W. Bellows.
When war again is once a crucial issue Witness to War speaks to its violence. Difficult to look at with the many scenes of savagery and suffering it yields compassion for victims of such suffering and abuses. Witness to War highlights the way art speaks in different voices to different generations, and transcends the particularities of a specific war, encouraging viewers to integrate the artist's intention with our own experiences and beliefs to create meaning for these works of art.
A related exhibition at the University of San Diego's Robert and Karen Hoehn Family Galleries, British Modern Prints from the British Museum: From the Great War to the Grosvenor School, curated by Erin Sullivan-Maynes, Hoehn Curatorial Fellow for Prints, will be on view from Feb. 10 to May 19, 2017. USD will be hosting related programs in conjunction with the exhibition.
Please be advised this exhibition contains graphic depictions of war and may not be appropriate for children.
Witness to War: Callot, Goya, Bellows / On view January 27 - May 28, 2017
Support for Witness to War: Callot, Goya, Bellows is generously provided by:
The Rembrandt Society
Mandell Weiss Charitable Trust
The City of San Diego Commission for Arts and Culture
Friends of the Timken